Magalí
Armillas-Tiseyra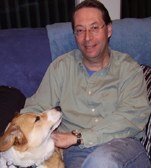 Caroline D. Eckhardt Early Career Professor of Comparative Literature and Assistant Professor of Comparative Literature
Websites:
Education:
PhD, New York University, 2012

MA, New York University, 2007

BA, George Washington University, 2005
Biography:
My research centers on African and Latin American literatures, with a focus on the intersection of large-scale frameworks—including World Literature, the Global Anglophone, and in particular the Global South—with local and regional specificities. I have published essays on such topics as women's writing in nineteenth-century Argentina, the function of the fetish in representations of the African dictator, Africa and science fiction, and magical realism in the South Atlantic. My first book, The Dictator Novel: Writers and Politics in the Global South (Northwestern UP, 2019), is a comparative study of novels about dictators in the post-independence literatures of Latin America and Africa. The manuscript received a 2018 Helen Tartar First Book Subvention award from the American Comparative Literature Association. My current book project looks at genre and the role of genre fiction in twenty-first century literature from the African continent and its most recent diaspora.
In addition to these research projects, I am co-director of the digital platform Global South Studies, have served as guest editor for an issue of The Global South ("Dislocations," 7.2; 2013), and am a founding member of the executive committee for the forum on the Global South (CLCS; G152) at the Modern Language Association and served as chair of this committee in 2018-2019 and 2019-2020.
Before joining Penn State in 2015, I was an Early Career Fellow at the University of Pittsburgh Humanities Center (2014-2015) and Assistant Professor in the English Department at the University of Mississippi, where I taught courses on World Literature and postcolonial studies (2012-2015). I received my Ph.D. in Comparative Literature from New York University in 2012.