Associate Professor of Comparative Literature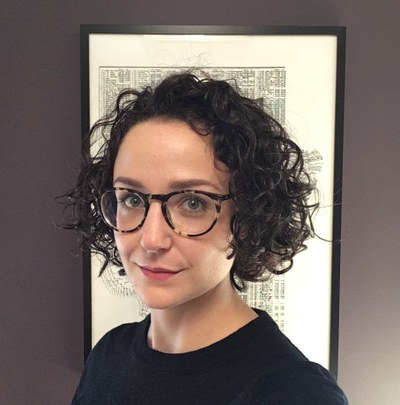 Fall 2022 Office Hours
Spring 2021: Mondays, 2-4pm (via Zoom)
Education
PhD, New York University, 2012
MA, New York University, 2007
BA, George Washington University, 2005
Professional Bio
My research centers on African and Latin American literatures, with a focus on the intersection of large-scale comparative frameworks, such as World Literature and the Global South, with local and regional specificities. I have published essays on such topics as women's writing in nineteenth-century Argentina, the function of the fetish in representations of the African dictator, Africa and science fiction, and magical realism in the South Atlantic, as well as a translation of the prologue to Antonio de Nebrija's Grammar of the Castilian Language (1492). My first book, The Dictator Novel: Writers and Politics in the Global South (Northwestern UP, 2019), is a comparative study of novels about dictators in the post-independence literatures of Latin America and Africa. The manuscript received a 2018 Helen Tartar First Book Subvention award from the American Comparative Literature Association. Recent and on-going work includes essays on Gabriel García Márquez and the Global South, J.M. Coetzee and Latin America, comparative approaches to novels of political disillusionment, and the notion of literary "booms." My current book-length project, meanwhile, looks at genre and the role of genre fiction in twenty-first century literature from the African continent.
In addition to these research projects, I have worked extensively to help grow and expand the field of Global South studies. Projects include co-directing the digital platform Global South Studies; guest editing, with Anne Garland Mahler, two special issues of CLS: Comparative Literature Studies on "New Directions in Global South Studies" (forthcoming in 2021 and 2022);  guest editing an issue for the journal The Global South ("Dislocations," 7.2; 2013); and serving as a founding member of the executive committee for the forum on the Global South (CLCS; G152) at the Modern Language Association, which I chaired in 2018-2019 and 2019-2020.
Before joining Penn State in 2015, I was an Early Career Fellow at the University of Pittsburgh Humanities Center (2014-2015) and Assistant Professor of World Literature in the English Department at the University of Mississippi, where I taught courses on World Literature and postcolonial studies (2012-2015). I received my PhD in Comparative Literature from New York University in 2012.