Penn State's graduate program in Comparative Literature hosts a dynamic and diverse group of graduate students whose interests range across the globe and come from a variety of theoretical approaches. The graduate program offers students small seminars, access to award-winning scholars, and membership in a community committed to the intellectual development and professional success of all its members.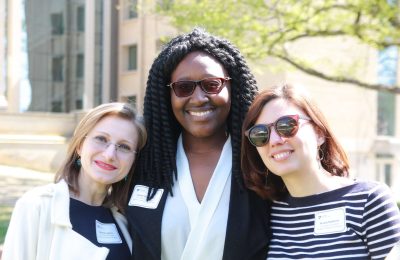 The 2010 National Research Council rankings of graduate programs generated two sets of scores, including an overall quality assessment of survey-based weights that evaluated departments' faculty, students, and program as a whole (the "S" ranking), which the NRC reported as a range of scores (at the 5th and 95th percentile). It shows Penn State ranked between 5 and 17 in terms of overall quality, putting us close to a peer group including both private and public universities: the University of Pennsylvania, Duke University (3-13), New York University (5-18), Johns Hopkins University (5-17), Harvard University (5-16), the University of Maryland (6-19), and the University of Chicago (7-19).
On the key dimension of overall Student Support and Outcomes we are ranked in the top 10% in overall rankings, and we were ranked first nationally (a multi-way tie) in the percentage of first-year students (100%) with full financial support and third nationally (second among public universities) in median time to degree. All of our first-year Ph.D. students have full financial support. We also achieved the maximum score (18 out of 18) in professional development for graduate students.
As for the expected placement in academic positions, our ranking was in the top 10 nationally (first among public universities).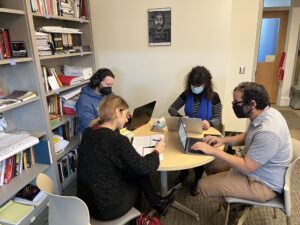 We work extensively with our students to make sure that they have the intellectual and professional preparation they need for their future intellectual careers. We make sure students at the dissertation stage have opportunities to teach literature classes in their field(s) of study, and work with students beginning in the second year to prepare them to write for potential publication. Students in the fourth year and beyond have access to in-depth job market preparation, which includes review of materials, mock interviews, and mock job talks. In collaboration with the College of the Liberal Arts and the Institute for the Arts and Humanities, we also offer students the possibility of pursuing internships that prepare them for careers beyond academia.
Director of Graduate Studies
Graduate Studies Office, Department of Comparative Literature
The Pennsylvania State University
rjj14@psu.edu