Professor of English, Comparative Literature, and Women's, Gender, and Sexuality Studies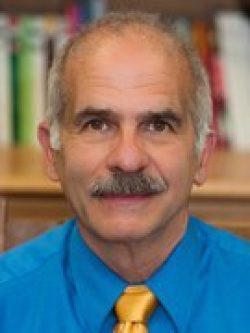 Education
B. A., Columbia College in the City of New York
B. A., Cambridge University
Professional Bio
Recent publications:
"Unintelligible Specificity and the Writing of Gay Literary History," review essay, American Literary History 27:1 (spring, 2015), 148-161.
"The Novel as Mystic Fable: Isherwood and Huxley," chapter, The American Isherwood, eds. Chris Freeman and James Berg (University of Minnesota Press, 2014).
"Art and Pornography at the Limit of Action," chapter, Porn Archives, eds. Tim Dean, David Squires, and Steven Ruszczycky (Duke University Press, 2014).
"'To Terminus Build Fanes!': Faith and Democracy in Clarel, Disraeli, and Henry Adams" chapter, Facing Melville, Facing Italy, eds. Giorgio Mariani, John M. Bryant, and Gordon Poole (University of Rome-Sapienza Press, 2014).
"Abstraction, Impersonality, Dissolution," chapter, The Cambridge Companion to Modernist Autobiography, eds. Maria Di Battista and Emily Wittman (Cambridge University Press, 2014).
"Powys among the Autobiographers, 1900-1940," essay, The John Cowper Powys Journal(2014).
AREAS OF SPECIALIZATION
Comparative modernisms and modernities
Critical theory
Gender studies