Ford Foundation Predoctoral Fellow
Graduate School Dean's Distinguished Fellow
Volunteer with The Restorative Justice Initiative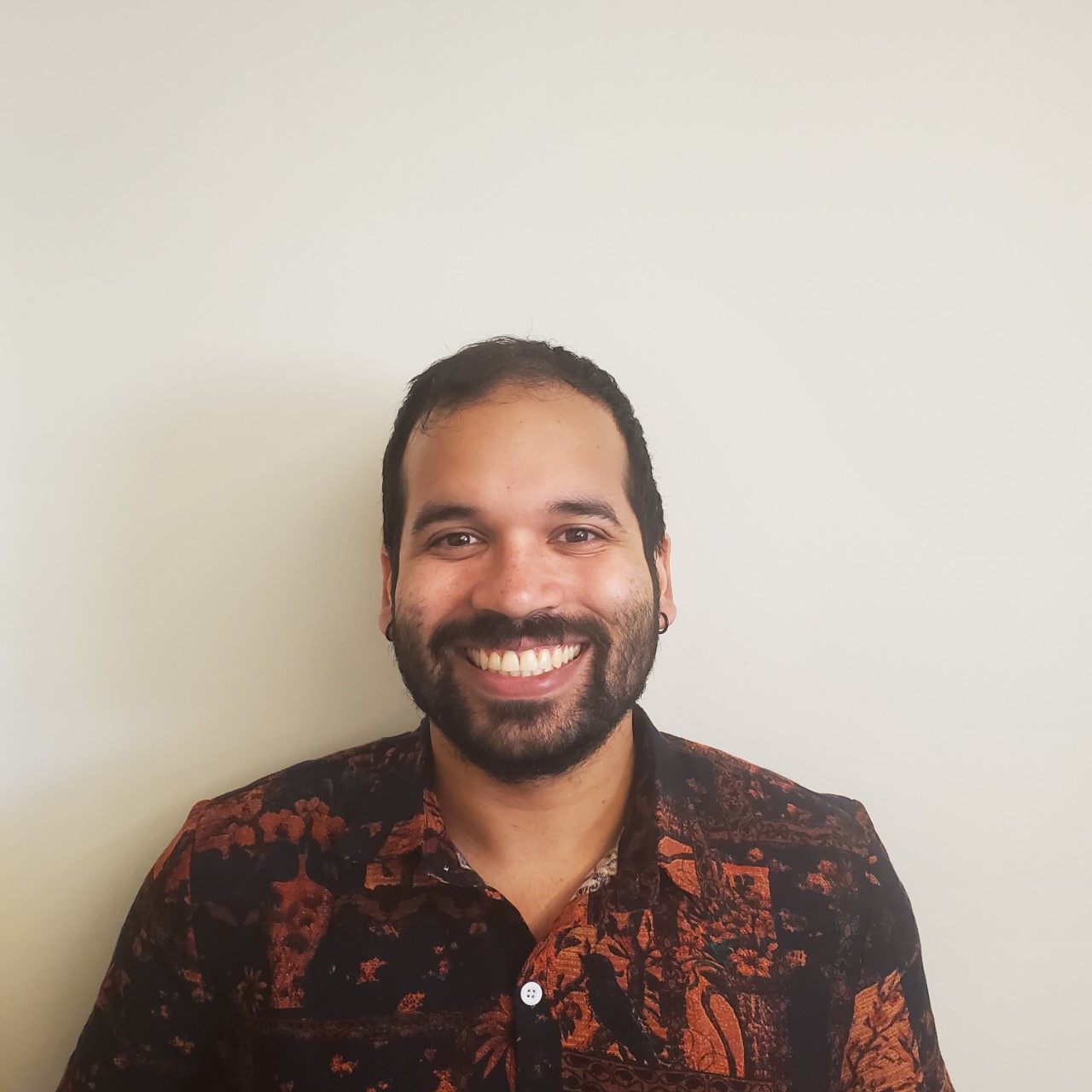 Education
PhD, Comparative Literature, The Pennsylvania State University, 2023 (expected)
MA, Viking and Medieval Norse Studies, University of Iceland (Háskoli Íslands), 2016
BA, Interdisciplinary Studies and Comparative Literature, Universidad de Puerto Rico – Río Piedras, 201
Professional Bio
Jonathan F. Correa Reyes is a PhD Candidate in the Department of Comparative Literature at The Pennsylvania State University and a Pre-Doctoral Fellow of the Ford Foundation (2020-2023). His dissertation focuses on Middle English romances and ultimately contributes to ongoing efforts to excavate a pre-modern critical race theory. Beyond his work in Middle English literature, Jonathan also researches literary productions in Old English, Spanish and Arabic (mainly from the Iberian Peninsula), and Old Norse/Icelandic.
Jonathan has experience teaching a wide variety of undergraduate courses at Penn State: The Arthurian Legend (CMLIT 106), Myth and Mythologies (CMLIT 108), Introduction to Video Game Culture (CMLIT 191N), Rhetoric and Composition (ENGL 15), and Basic and Intermediate levels of Intensive Summer Latin (LATIN 1/52; LATIN 2/52; and LATIN 3/53). Additionally, as a volunteer with the Restorative Justice Initiative at Penn State, he has taught Creative Writing classes at the SCI-Benner Township, and at the Centre County Correctional Facility (CCCF).
Concerning his public-facing work, Jonathan co-founded and produces The Multicultural Middle Ages podcast series (alongside Logan Quigley and Reed O'Mara) for the Medieval Academy of America.
Jonathan is a member of The Immersive Global Middle Ages Institute, a National Endowment for the Humanities (NEH) Institute (2022-2023). Through this gateway skill- and capacity-building initiative, Jonathan will be better equipped to employ immersive technologies in research, teaching, and public outreach related to the Global Middle Ages. Jonathan recently joined the RaceB4Race Mentorship Network, where he will receive comprehensive mentoring and participate in a semester-long reading/research group comprised of established and rising researchers in premodern critical race studies. In the Summer of 2022, he was also a RaceB4Race Social Media Fellow. Lastly, he has participated in a virtual residency at the National Humanities Center (2021), dedicated to modeling best pedagogical practices in the undergraduate Humanities classroom.
At Penn State, Jonathan has held a number of leadership positions. He has served as the President of the Graduates in International Languages and Literatures (GILL) and as Treasurer for the Early Period Studies Group (EPSG). As a member of the Medieval Academy of America (MAA), Jonathan served as Chair for the Graduate Student Committee (2021-2022). In this role, Jonathan functioned as the principal representative and advocate to the organization for Medieval Studies graduate students worldwide.
Jonathan has presented his research at meetings of the Medieval Academy of America (MAA), Modern Language Association (MLA), the Society for Classical Studies (SCS), the International Congress of Medieval Studies (ICMS), the International Saga Conference, and the American Comparative Literature Association (ACLA).
Classes Taught:
LATIN 1/51 Elementary Intensive Latin (Summer 2018)
LATIN 2/52 Elementary Intensive Latin (Summer 2018)
LATIN 3/53 Intermediate Intensive Latin (Summer 2018)
CMLIT 108 Myth and Mythologies (Spring 2019)
CMLIT 106 Arthurian Legend (Fall 2020)
CMLIT 191 Introduction to Video Game Culture (Spring 2021)
ENGL 15 Rhetoric and Composition (Fall 2019; Spring 2020)
Areas of Specialization:
Medieval Literature (Old and Middle English, Old Spanish, Latin, Old Norse, and Arabic)
Late Classical Literature
Early Modern Literature
Epic Poetry
Rhetoric
Video Game Culture