Jonathan
F.
Correa-Reyes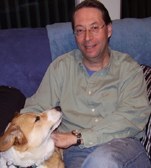 Ford Foundation Predoctoral Fellow
Graduate School Dean's Distinguished Fellow
Treasurer, Early Period Studies Group (EPSG)
Volunteer with The Restorative Justice Initiative at Penn State
Board Member of the Graduate Student Committee of the Medieval Academy of America
Office Phone

:

(814) 863-9544
Office Hours:
 Spring 2021:
Tuesdays: 11:00am to 12:00pm
Wednesdays: 1:00pm to 2:00pm
and by appointment (via Zoom)
Education:
MA, University of Iceland (Háskoli Íslands), 2016

BA, Universidad de Puerto Rico – Río Piedras, 2013
Biography:
Jon is a 4th year PhD student in Comparative Literature with a Doctoral Minor in English. His research focuses on the literary production from England, Iberia, and Scandinavia during the Middle Ages. Jon studies how medieval communities perceived the past, both historical and legendary, as an archive of narrative material that could be repurposed to address the concerns of their present. Thus, his research mainly focuses on medieval vernacular retellings of ancient narratives. Jon's research and teaching interests include Memory, Rhetorical Learning, the Epic Tradition, Classical Literature, Narrative, Myth, and Trauma.
Classes Taught: 
LATIN 1/51 Elementary Intensive Latin (Summer 2018)
LATIN 2/52 Elementary Intensive Latin (Summer 2018)
LATIN 3/53 Intermediate Intensive Latin (Summer 2018)
CMLIT 108 Myth and Mythologies (online) (Summer 2018 and Summer 2020)
CMLIT 108 Myth and Mythologies (Spring 2019)
CMLIT 106 Arthurian Legend (Fall 2020)
CMLIT 191 Introduction to Video Game Culture (Spring 2021)
ENGL 15 Rhetoric and Composition (Fall 2019; Spring 2020)
Areas of Specialization:
Medieval Literature (Old and Middle English, Old Spanish, Latin, Old Norse, and Arabic)
Late Classical Literature
Early Modern Literature
Epic Poetry
Rhetoric
Video Game Culture
Termination details:
 Spring 2021:
Tuesdays: 11:00am to 12:00pm
Wednesdays: 1:00pm to 2:00pm
and by appointment (via Zoom)