Jonathan
F.
Correa Reyes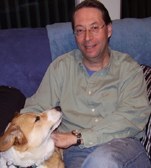 Vice President, Graduates in International Languages and Literatures
Office Phone

:

(814) 863-9544
Education:
MA, University of Iceland (Háskoli Íslands), 2016

BA, Universidad de Puerto Rico – Río Piedras, 2013
Biography:
Jon is a 2ndyear PhD student in Comparative Literature with a Minor in English. His research focuses on the literary production from England, Iberia, and Scandinavia during the Late Middle Ages. Jon studies how emotional discourses were coded in heroic narratives during this time period, and how these texts in turn served a prescriptive function for its audience. In addition, he is interested in how medieval communities understood memory as something dynamic; how they perceived the past, both historical and legendary, as an archive of narrative material that could be repurposed to address the concerns of their present. Jon's other research and teaching interests include: Late Classical literature, Myth, and Trauma.  
Classes Taught: 
LATIN 1/51 Elementary Intensive Latin (Summer 2018)
LATIN 2/52 Elementary Intensive Latin (Summer 2018)
LATIN 3/53 Intermediate Intensive Latin (Summer 2018)
CMLIT 108 Myth and Mythologies (online) (Summer 2018)
Areas of Specialization:
Medieval and Renaissance (early modern) Literature and Culture
Poetry and Poetics
World Literature in Theory and Practice