Associate Professor of Comparative Literature and Japanese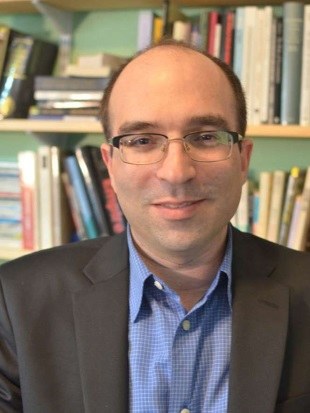 Education
PhD, Princeton University, 2005
MA, Columbia University, 1997.
BA with honors, University of Pennsylvania, 1993
Professional Bio
My research focuses on the circulation cultural material and how this impacts reception and meaning-making. In addition to this major focus on the impact circulation of cultural material on meaning, I have also published in the fields of film studies, translation studies, and disaster studies. My first book examines the ways censorship as an apparatus of the state in Japan from 1923 to 1952 transformed literary, filmic, and visual arts. My forthcoming book The New Real draws together literary and media studies by examining how media is the object that manifests at least two functions of mimesis—representation and mimicry. This synthetic history of new media in Japan reveals how techno-orientalism functions through and as mediation of Japan as a tech-nation. Chapters include case studies of: the rise of stereoscopic photography from stereoviews in the 19th century to 3D printing, the development of music copyright coinciding with the explosion of records sales in the early 20th century, the copycat violence of television superheroes, the videogames themes of the end of the world and family, and the embodied role of emoji expression. My current book project Subtitling the World: Fake News, Fictional Truth, and Social Media explains how literature is changing the world today. Amidst the rise of social media platforms both as primary news sources and as super-spreaders of viral conspiracy theories, fiction posted on micro-blogs reflects the way platforms encourage creative participatory endeavors that can remake worldviews and ideologies without regard to fact. Because fictional truth resides at the intersection of lies and facts, micro-literature (flash fiction and poetry) can reveal much about how social media not only represents the world but also transforms it. This project delves into the rich archive of Japanese-language micro-blog literature over the last decade, tracking the impact of the literary during social anxiety and crisis to understand the function of fiction in shaping political opinion and public conceptions of truth.
AREAS OF SPECIALIZATION
Theory & Criticism
East-West Comparison
Media Studies
(Berkeley: University of California Press, 2012)