Associate Professor of Comparative Literature and Japanese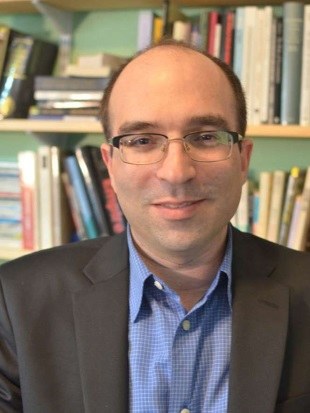 Education
PhD, Princeton University, 2005
MA, Columbia University, 1997.
BA with honors, University of Pennsylvania, 1993
Professional Bio
Jonathan E. Abel is a scholar of Japanese media, film, and literature. As an Associate Professor of Comparative Literature and Japanese Studies at Penn State University, Abel focuses his teaching and scholarly interests on questions of global modernism, literary reception, translation studies, film studies, new media, and literary and cultural theory. He has served as Director of Penn State's Global and International Studies Program and is currently Associate Director of its Center for Humanities and Information. For academic year 2022-2023, he was a Woodrow Wilson Center Fellow.  He is co-translator of Karatani Kōjin's Nation and Aesthetics: On Kant and Freud (Oxford University Press, 2017) and Azuma Hiroki's Otaku: Japan's Database Animals (University of Minnesota Press, 2008). He has edited several volumes, including a special issue of Japan Forum entitled "Beyond Fukushima: Culture, Media, and Meaning from Catastrophe" (2015), Information Keywords a book on humanistic approaches to the study of information (Columbia University Press, 2021), and a special issue of Verge: Studies in Global Asias on "Digital Asias" (University of Minnesota Press, Fall 2021). His first book, Redacted: The Archives of Censorship in Transwar Japan (University of California Press, 2012), examined how authors and censors (under the empire and during the occupation) worked to create a particular kind of literature, full of gaps and fissures, that remains popular in Japan today.  His most recent book, The New Real: Media and Mimesis in Japan from Stereographs to Emoji (University of Minnesota Press, 2023), examines how the marketing and scholarly rhetoric around new media often overlap while contradicting the actual everyday encounter of users and their new media. He develops CineMAP Japan, a project that geotags and visualizes film locations to reveal how space matter and what places mean for cinema.  He is currently working on a book length study, tentatively titled Subtitling the World: Fake News and Fictional Truth, which examines microfiction posted on Twitter and Instagram as test cases for policies about tagging fake news on social media.
AREAS OF SPECIALIZATION
Theory & Criticism
East-West Comparison
Media Studies
(Berkeley: University of California Press, 2012)