Jonathan
E.
Abel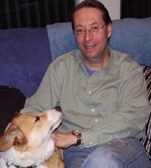 Associate Professor of Comparative Literature and Japanese
Office Phone

:

(814) 865-2263
Education:
PhD, Princeton University, 2005

BA with honors, University of Pennsylvania, 1993
Biography:
My research focuses on the circulation cultural material and how this impacts reception and meaning-making.  My first book examines the ways censorship as an apparatus of the state in Japan from 1923 to 1952 transformed literary, filmic, and visual arts.  My current research examines techno-orientalism through a look at how media transfer works to create a global image of Japan as a tech-nation.  Chapters in the current project examine stereoscopic photography and 3D printing, music copyright and records, television and superheroes, video games and family, cell phone novels and social networks, and emoji and poop. Ultimately, The New Real argues that at the moment of new media shift the real existence of fictional worlds in our world becomes more salient than the degree of realism in their depiction.  In addition to this major focus on the impact circulation of cultural material on meaning, I have also published in the fields of film studies, translation studies, and disaster studies.
BOOKS
Redacted: The Archives of Transwar Censorship in Japan (Berkeley: University of California Press, 2012) http://www.amazon.com/Redacted-Archives-Censorship-Transwar-Japan/dp/0520273346
AREAS OF SPECIALIZATION
Theory & Criticism

East-West Comparison

Media Studies