John
Ochoa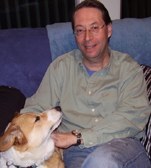 Associate Professor of Spanish and Comparative Literature
Office Phone

:

(814) 865-8786
Websites:
Education:
PhD, Yale (Comparative Literature) 1999

BA, Vassar College, 1990
Biography:
John Ochoa was previously Assistant and Associate Professor at the University of California, Riverside, and held a Ford Foundation Postdoctoral Fellowship. His main areas of research are Mexican intellectual and cultural history and American hemispheric studies. His first book, The Uses of Failure, explores the awareness of historical failure and its impact on the formation of cultural identity by reexamining several "monuments" of the Mexican canon, including Bernal Díaz, J.J. Fernández Lizardi, José Vasconcelos, and Carlos Fuentes. His current book project, Fellow Travelers, pairs travelers' accounts from North and Latin America offering reportage "back" to the metropolis, in order to examine the use of the hinterlands in the formation of hegemonic culture. It features chapters on the "Road" genre, on the Zapatista rebellion, on the difference between the picaresque and the quixotic in literature and film, and on the figure of the pastoral outlaw in gaucho and cowboy narratives. Ochoa has also published articles and book chapters on Border performance art, on the impact of Foucault on Edward Said, and on Sor Juana Inés de la Cruz and culinary history. 
BOOKS
The Uses of Failure in Mexican Literature and Identity
AREAS OF SPECIALIZATION
Mexican Cultural and Intellectual History

Literature of the Americas (esp. travel literature)

Latina/o Studies