Henry
James
Morello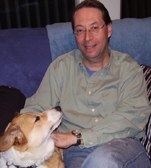 Associate Teaching Professor of Comparative Literature and Spanish
Director of Undergraduate Recruitment
Office Phone

:

(814) 863-4927
Education:
Ph. D., University of Illinois, 2006
Biography:
I am a senior lecturer at Penn State University where I have been working since 2002. As a teacher and scholar in both Comparative Literature and Spanish my work focuses on the literatures and cultures of the Americas and Spain, with a particular emphasis on theater, performance, and film.  I am especially interested in the relationship between cultural production and political conflict, both  from a transatlantic and global perspective; my work studies how literary and artistic media at once bear witness to historical events—whether violent, revolutionary, or otherwise traumatic— and establishes the conditions of possibility for a political culture.
Some recent works include "Visual Distortions: Space and Time in El secreto de sus ojos and Zulu Love Letter" a comparison of these two posttraumatic films and "Time and Trauma in Ricardo Piglia's The Absent City" which is available at The Comparatist. 37 (May 2013). Other research interests include identity in virtual reality and BDSM as a form of reclaiming the body. My book manuscript Posttraumatic Culture in Spanish and Latin American Theater has been completed and is currently being revised for possible publication.
BOOKS
Posttraumatic Culture in Spanish and Latin American Theatre (Currently undergoing revisions)
AREAS OF SPECIALIZATION
Latin American Literature and Culture

Trauma Studies

Theater