Djelal
Kadir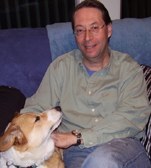 Edwin Erle Sparks Professor Emeritus of Comparative Literature
Education:
Ph.D. University of New Mexico, 1972

B.A. Yale University, 1969
Biography:
I am a literary and cultural comparatist. My scholarship and teaching traverse disciplines, theoretical and critical discourses, genres, chronological epochs, and literary traditions. My scholarly focus has ranged geographically from the Americas to trans-oceanic and intercontinental flows. I have published a number of books (five single-authored, five in collaboration, a book of translations, and two textbook), and edited more than twenty volumes on world literature and modern authors from around the globe as Editor of World Literature Today and as guest editor of a number of scholarly journals. My scholarly work has been translated into a number of languages––Arabic, French, Italian, Polish, Spanish, Turkish. My original poetry has been translated into Greek.  I have translated  from the Portuguese the poetry of Brazilian João Cabral de Melo Neto into English.
I am the Founding President of the International American Studies Association (2000), and have served on a number of boards of international organizations: Synapsis: The European School of Comparative Studies (2000-2011); Stockholm Collegium of World Literary History (2008-present); Fundación Xavier de Salas (Spain, 2002-present); Jorge Luis Borges Center for Studies and Documentation, Romansk Institut, Aarhus University, Denmark (1996-2006); The Center for American Studies and Research, American University of Beirut (2004-2013); UNESCO Commission for Encyclopedia of Life Support Systems, Social Sciences and Humanities, 2005-present); American Comparative Literature Association (2007-2011); Institute for World Literature, Harvard University (2010-present). My former doctoral students teach at institutions around the world.  
BOOKS
I. Authored:
1. Memos from the Besieged City: Lifelines for Cultural Sustainability. Stanford: Stanford University Press, 2011. Cultural Memory in the Present Series.
2. The Other Writing:  Postcolonial Essays in Latin America's Writing Culture.  West Lafayette, IN: Purdue University Press, 1993.
3. Columbus and the Ends of the Earth: Europe's Prophetic Rhetoric As Conquering Ideology.  Berkeley, Los Angeles and Oxford: University of California Press, 1992. 
 4. Questing Fictions: Latin America's Family Romance.  Minneapolis: University of Minnesota Press, 1986; re-issued 2008. Theory & History of Literature Series, volume 32.
5. Juan Carlos Onetti.  New York: Twayne Publishers, 1977.
II. Edited
1. Routledge Companion to World Literature. Co-Edited with Theo D'Haen and David Damrosch. London & New York: Routledge Publishers, 2011.
2. How Far Is America From Here? Selected Proceedings of the First World Congress of the International American Studies Association 22-24 May 2003. Co-Edited with Theo D'haen, Paul Giles, and Lois Parkinson Zamora. Amsterdam/New York: Editions Rodopi, 2005.
3. Comparative History of Latin American Literary Cultures.  Co-Editor with  Mario J. Valdés. 3 vols.  Oxford & New York: Oxford University  Press, 2004.  In hard copy and in electronic format. 
4. Longman Anthology of World Literature. Co-editor. 6 vols. NY: Pearson / Longman, 2004; 2nd edition, 2008. 
5. Other Modernisms in An Age of Globalization.  Co-editor with Dorothea Loebbermann. Heidelberg:  Universitaetsverlag. C. Winter Verlag, 2002.
6. Triple Espera: Novelas Cortas de Hispanoamérica.  New York:  Harcourt Brace   Jovanovich, 1976. 
III. Translation
João Cabral de Melo Neto: Selected Poetry 1937-1990. Djelal Kadir, editor and translator, with additional  translations by American Academy of Poets––Elizabeth Bishop, Galway Kinnell, W.S.  Merwin, Alastair Reid, Ricardo Sternberg, Richard Zenith, et al. Middletown, CT: Wesleyan University Press, 1994; paperback edition, 1996. 
AREAS OF SPECIALIZATION
American Literatures (Western Hemisphere)

Comparative Theory and Criticism

Poetics and Ethics

Historiography