Dennis
J.
Schmidt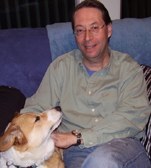 Liberal Arts Professor of Philosophy, comparative Literature, and German
Office Phone

:

(814) 865-1919
Education:
Ph.D., Boston College, 1982

B.A., Bucknell University, 1974
Biography:
Rather than describe my work as inter- or multi-disciplinary, I would prefer to describe it as not respecting disciplinary differences.  By that I mean that I find the questions that animate me to have been developed and explored in various literatures, theoretical approaches, and art forms.  To that end, I find myself writing about painting (Twombly and Klee most recently), music, poetry (above all, Celan, Rilke, Trakl, and Hölderlin), and tragedy (Sophocles and Aeschylus).  Likewise, my theoretical concerns span a range of figures and traditions (Plato, Aristotle, Kant, Hegel, Nietzsche, Benjamin, Heidegger, Gadamer, Derrida, and others).  Finally, I work mostly in four languages (Ancient Greek, German, French, and English).
Books
Idiome der Wahrheit, Klostermann Verlag, 2014
Between Word and Image, Indiana University Press, 2013
Edited and revised translation, with a new foreword, of Heidegger's Being and Time, SUNY Press, 2010.
The Difficulties of Ethical Life, Fordham UP, 2008. Co-edited with Shannon Sullivan
Lyrical and Ethical Subjects: Essays on the Periphery of the Word, Freedom, and History (SUNY Press, 2005)
On Germans and Other Greeks: Tragedy and Ethical Life (Indiana University Press, 2001)
Hermeneutishce Wege: Hans-Georg Gadamer zum Hundertsten, J.C.B. Mohr Verlag, 2000. Co-edited with Günter Figal
The Ubiquity of the Finite: Hegel, Heidegger and the Entitlements of Philosophy, MIT Press: Cambridge, Massachusettsm, 1988
Natural Law and Human Dignity, a translation of Naturrecht und menschliche Würde by Ernst Bloch, MIT Press: Cambridge, Massachusetts, 1986
Areas of specialization
Post-Kantian Philosophy

Hermeneutic theory

Ancient Greek Philosophy and Literature

Aesthetic theory

Contemporary literary theory and criticism

Translation theory and practice