Thomas
O.
Beebee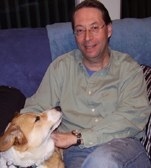 Edwin Erle Sparks Professor of Comparative Literature and German
Office Phone

:

(814) 863-4935
Websites:
Education:
PhD, University of Michigan, 1984

MA, University of Michigan, 1979

BA, Dartmouth College, 1977
Biography:
Translation and translation studies have anchored my scholarly life, as other topics and interests grew arabesquely around these pillars. My dissertation (and first monograph) compared the French and German translations of Samuel Richardson's Clarissa. I then co-translated (with Qing-yun Wu) Bai Hua's Remote Country of Women, and later published an English version of Moacyr Scliar's novella, Kafka's Leopards. My most recent contribution to critical translation studies has been the 2012 monograph Transmesis, which compares fictional representations of translation and of translators in a variety of languages and traditions. Currently, I contradict myself: on the one hand, I proceed with the painstaking and invisible work of translating João Guimarães Rosa's final story collection, Tutaméia, a task that has caused me to join the local Finnegan's Wake reading group in a hunt for English neologisms that mirror those in the original Portuguese; on the other end of the spectrum, I am interested in big data, scalar reading, macroanalysis, and empirical studies of literature: what do the 2195 reader reviews of Left Behind posted on Amazon tell us about the effect of the novel on its readers' beliefs, for example? or, how accurate is US lawyers' and judges' understanding of Kafka and "the Kafkaesque" as reflected in thousands of legal citations?
BOOKS
German Literature as World Literature (editor)
AREAS OF SPECIALIZATION
translation & translation studies

world literature

empirical studies of literature