Linda
Istanbulli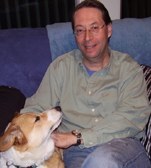 Assistant Professor of Comparative Literature and Arabic Literature
Education:
Ph.D., University of California, Berkeley, 2020

M.A., The American University in Cairo, 2010
Biography:
My research centers on modern Arab(ic) literatures with an emphasis on the sorts of theoretical interventions that literary practices stage against dominant paradigms and power structures, creating the conditions of possibility for new intellectual, social, and political negotiations. Engaging an interdisciplinary approach, my research cuts across the fields of literary criticism, intertextuality, (post)nationalism, gender and sexuality studies, secular studies, as well as memory and trauma theories. Through the lens of Syrian fiction, my book project reflects on the crisis of nationhood in the Arabic speaking world. It explores an artistically performed emerging consciousness that carves out new spaces of intellectual and aesthetic inquiry for Syrian writers and cultural producers and occasions a critical investigation of normative interpretations of Arab modernity.