Gerhard
F.
Straßer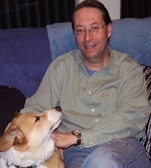 Professor Emeritus of German and Comparative Literature
Education:
Ph.D. Brown University, 1974

"Pädagogisches Staatsexamen für das Lehramt an Gymnasien," Regensburg, Germany, 1967

"Wissenschaftliches Staatsexamen für das Lehramt an Gymnasien," Munich, 1965

"Abitur" (with distinction), 1959
Biography:
Dr. Straßer retired in 2004 as professor emeritus after 25 years at Penn State. Some of his recent publications focus on the work of the German 17th-century polyhistor, Athanasius Kircher; in commemoration of his 400th birthday on May 2, 2002, he organized an exhibit at the Herzog August Bibliothek for which a "virtual tour" is available at URL: http://www.hab.de/ausstellung/kircher/index.htm. In 2000, he published Emblematik und Mnemonik im Zusammenspiel, and in 2004 the co-edition of a symposium entitled Die Domänen des Emblems, highlighting his renewed interest in emblematics and mnemonics. In the same year Dr. Straßer returned to his native Bavaria. He continues his research work at the Bayerische Staatsbibliothek in Munich, where he is working in rather separate areas—emblematics, cryptology, and historical linguistics. In 2007, "The Rise of Cryptology in the European Renaissance" appeared in The History of Information Security: A Comprehensive Handbook. Amsterdam (Holland) et al.: Elsevier, 277-325. In September of 2007, he co-organized a symposium at the Herzog August Bibliothek with Dr. Thomas Stäcker of this library on "Bibliotheken und ihre Nutzer, 1650-1850." A year later, Dr. Straßer brought to Penn State Libraries an exhibition on the heroic rescue by a local policeman of 13 Nazi concentraction camp prisoners on their death march through Bavaria in April of 1945, and in 2011 he participated at Ergoldsbach (Bavaria), the town where the 13 prisoners were rescued, in a follow-up exhibit that researched the fate of these survivors. "Von der Lingua Adamica zur Lingua universalis" came out in Diskurse der Gelehrtenkultur in der Frühen Neuzeit, a collection of essays edited by Herbert Jaumann for De Gruyter in Berlin in 2011, 517-592.  In the summer of 2012 he took part in a symposium at the Bayerische Staatsbibliothek discussing "Zwischen Utopie und Wirklichkeit: Konstruierte Sprachen für die globalisierte Welt"; an expanded version of his presentation is accessible through the URL: http://www.bsb-muenchen.de/Virtuelle-Ausstellung-Konstruierte-Sprachen.3570.0.html (bottom of page, "Ansätze zu internationaler Verständigung durch konstruierte Sprachen").  At the same time a second, extensive on-line publication appeared at the Herzog August Bibliothek—the edition (in English) of an illustrated para-emblematic French sonnet sequence from 1600, URL: http://diglib.hab.de/edoc/ed000166/start.htm. With Prof. Christian Biet, Université de Paris X, he is currently preparing this on-line material for a publication in French in the series, Classiques Garnier. - In the fall of 2012, Dr. Straßer was given the College of the Liberal Arts Emeritus Distinction Award.