Eunice
Lim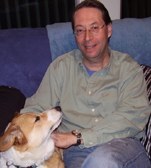 Office Phone

:

(814) 863-1125
Education:
BA institution: BA, English and Communication Studies, Nanyang Technological University, Singapore, 2015.

MA institution: MA, English, Nanyang Technological University, Singapore, 2017. 
Biography:
I am interested in vernacular languages and their creative representation in literature, especially in the context of Southeast Asia and as a response to censorship. I am currently focusing on multilingual Singaporean literature that feature non-Mandarin Sinitic languages and Singlish (Colloquial Singapore English), and will be identifying and tracing these literary and linguistic developments alongside Singapore's language policies from the 1900s to the present day. I also have an interest in translation studies and popular culture studies in Asia.  
Areas of Specialization:
Singapore Literature, Southeast Asian Studies, Translation Studies, Sinophone Studies