Eunice
Ying Ci
Lim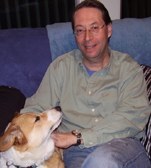 Editorial Assistant & Global Asias Events Coordinator, Verge: Studies in Global Asias
Graduate Rep, Graduates in International Languages and Literatures
Office Phone

:

(814) 863-1125
Education:
M.A. in Arts (English Literature) - Nanyang Technological University, 2017.

B.A. (Hons - Double Major) in English and Communication Studies - Nanyang Technological University, 2015.
Biography:
I am interested in examining national and decolonial movements in relation to vernacular languages and their creative representations in Southeast Asian and East Asian Literature and Popular Culture. My primary research interest is in the instances of Singapore Literature and Media that feature non-Mandarin Sinitic languages, Singlish (Colloquial Singapore English), and other non-standard varieties of languages, and will be identifying and tracing literary and translingual developments alongside Singapore's language policies from post-war to the present day. 
Areas of Specialization:
Southeast Asian Studies, Translation Studies, Postcolonial Studies, Anglophone and Sinophone Literature, Sound Studies