Charlotte
Eubanks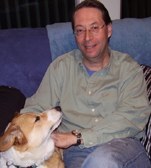 Department Head
Associate Professor of Comparative Literature, Japanese, and Asian Studies
Office Phone

:

(814) 863-4933
Office Hours:
Spring 2021:
Office Hours Link for MONDAYS (open 2:00-3:00pm EST)
Office Hours Link for THURSDAYS (open 9:00-10:00am EST)


Education:
PhD, University of Colorado, 2005

MA, Indiana University, 1999

BA, University of Georgia, 1993
Biography:
I am interested in material culture, performance studies, and ethics, with a focus on Japanese and Buddhist literature from the medieval period to the present. My first research area examines transnational (or prenational) Buddhism as a major literary force and as, simultaneously, a set of techniques and concepts for cultivating 'mind.' The basic questions I've worked on here are: What does it mean to 'read' a religious text? And, in what ways might literature be understood to 'map' the mind? My second research area looks at transformations in visual culture as related to ideologies of colonization and war. The basic question I'm working on here is: How can art generally, and the museum specifically, be activated as a site of ethical engagement? My articles have appeared in Asian Folklore Studies, Book History, The Harvard Journal of Asiatic Studies, The International Journal of the Sociology of Language, The Japanese Journal of Religious Studies, PMLA, and Word & Image, among other places. I am an Associate Editor at Verge: Studies in Global Asias.
I teach graduate level courses on performance studies, book history, and the poetics of memory. At the undergraduate level I teach courses on world literature, religion and literature, prize culture, and Japanese literature and visual culture.
BOOKS
Miracles of Book and Body: Buddhist Textual Culture and Medieval Japan (University of California Press, 2011)
From 'People of the Sea' to 'Children of the Bomb:' Akamatsu Toshiko and the Politics of Transwar Japanese Visual Culture (in progress)
AREAS OF SPECIALIZATION
East-West Comparative

Visual Culture

Literary Buddhism