Anna
Ziajka Stanton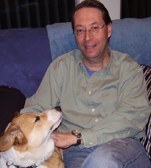 Assistant Professor of Comparative Literature and Arabic Literature
Member of the Graduate Committee
Office Phone

:

(814) 863-6437
Education:
Ph.D. in Middle Eastern Languages & Cultures, The University of Texas at Austin, 2016

B.A. in Arabic and English, Georgetown University, 2007
Biography:
I am a scholar of Arabic language, literature, and culture, world literature, and translation theory, as well as an active translator of Arabic prose in multiple genres. My current book project explores the processes of my own translation practice to open up a critical zone for rethinking the figure of the Arabic/English translator, present and past, through the theoretical intersections of ethics, affects, and philosophies of embodied reading. I am also interested in mapping how 21st-century Arabic literary prizes are reshaping the ways that contemporary Arabic novels emerge into, and circulate within, today's world literary marketplace. My publications include "A Whole Imaginary World: The Incomparable Fiction of Waguih Ghali" in the Journal of Arabic Literature (2015) and the English translation of Lebanese author Hilal Chouman's novel Limbo Beirut (2016).