Merve
Tabur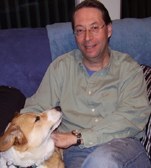 Office Phone

:

(814) 863-1125
Education:
MA Comparative Literature, Dartmouth College, 2014

MA History, Boğaziçi University, 2011

BA Sociology and History, Boğaziçi University, 2008
Biography:
Merve Tabur is a 5th-year PhD candidate in the Department of Comparative Literature. Her dissertation examines narratives of environmental degradation and urbanization in contemporary Turkish, Arabic, and Anglophone speculative fiction. Her research engages with scholarship on posthumanism, futurity, and the anthropocene in the fields of ecocriticism and environmental humanities, postcolonial studies, and feminist theory. Authors studied include Latife Tekin, Hassan Blasim, and Ahmad Naji among others. Her article "A View from the Moon: Allegories of Representation in Tawfīq al-Ḥakīm and H. G. Wells" is forthcoming in Alif: Journal of Comparative Poetics. Merve is also a translator of academic books and articles on literary theory, history, and feminism from English into Turkish.
Classes taught:
CMLIT 108 (Myths and Mythologies)
CMLIT 120 (The Literature of the Occult)
ENGL 15 (Rhetoric and Composition)
CMLIT 13 (Virtual Worlds: Antiquity to the Present)
ARAB1 (Elementary Modern Standard Arabic I)
ARAB2 (Elementary Modern Standard Arabic II)
Areas of Specialization:
Modern Turkish and Arabic literature, Speculative fiction, Postcolonial theory, Ecocriticism, Feminist theory