Derek
Gideon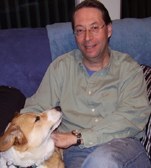 Office Phone

:

(814) 863-1125
Education:
A.B. Princeton University, Comparative Literature, 2012
Biography:
I am a third-year MA/PhD in the dual title program in Comparative Literature and African Studies.
I work with Swahili, Kuria, and Ge'ez, and am currently learning Arabic
I am interested in poetry and poetics, oral literature, praise poetry, Marxism, postcolonial theory, and African socialism(s).
Classes Taught:
Swahili 001-003
Areas of Specialization:
African Literature and Criticism, Poetry and Poetics, Colonial and Postcolonial Studies, Translation and Translation Studies, and Critical Theory and Philosophy