Derek
Gideon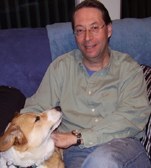 Office Phone

:

(814) 863-1125
Education:
A.B. Princeton University, Comparative Literature, 2012

M.A. Pennsylvania State University, Comparative Literature, 2018
Biography:
I am a dual-title PhD candidate in Comparative Literature and African Studies, concentrating on Swahili and English East African literature in relation to international literary and political movements. My dissertation looks at visions of development across literature and political thought in post-independence Tanzania, with an emphasis on poetry and poetics, speculative fiction, and Afrofuturism.
I work primarily with texts in Swahili and English, have some working knowledge of Kuria and Ge'ez, and am currently learning Arabic
Classes Taught:
Swahili 001-003
CMLIT 184: The Short Story
Areas of Specialization:
African Literature and Criticism, Poetry and Poetics, Colonial and Postcolonial Studies, Translation and Translation Studies, and Critical Theory and Philosophy