Ivana
Ancic
iqa5056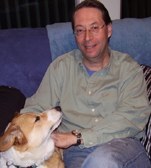 PhD Candidate
252 Burrowes Building
University Park
,
PA
16802
Office Phone

:

(814) 863-1125
Education:
M.A. Erasmus Mundus Crossways in Cultural Narratives, Universidad Iberoamericana Ciudad de México, University of Guelph, Université de Perpignan, 2015

B.A. English and Anthropology, Faculty of Humanities and Social Sciences at the University of Zagreb, 2009
Biography:
My dissertation, "At the Limits of the Human Rights Regime: Perpetrator Perspectives in Contemporary Literature and Visual Cultures" formulates a decolonial critique of the liberal human rights discourse by attending to Black and Indigenous feminist articulations of subjecthood, recognition, and memory in contemporary novels, comics, and documentary films of Ahmadou Kourouma, Yvonne Vera, Joe Sacco, and Joshua Oppenheimer. I work on materials from a range of contexts, including West and Southern Africa, Indonesia, and Bosnia, that address the Western liberal articulation of human rights on the cusp of the 21st century in light of locally determined experiences of humanitarian, developmentalist, and interventionist discourses. I then analyze the complicity of those discourses with histories of colonialism and colonial, racial, and extractive capitalism. I center the figure of the perpetrator in particular because it stands at the margins of the rights discourse, and calls attention to what that discourse tends to erase: the historical and structural conditions of violence. In recognition of the fact that structural violence only too often makes yesterday's victims into today's perpetrators, I explore how the works in my dissertation challenge the binary opposition of victim and perpetrator as the basis on which rights are adjudicated, and on which subjectivity is conferred. I assert that in the process, they reconfigure the liberal autonomous subject, and articulate Black and Indigenous notions about the human outside of what critical race theorist, Sylvia Wynter, describes as the "bourgeois conception of Man". At the same time, they broaden the scope of literature as a site of witnessing and memory production, and afford new critical perspectives on how literary and visual media can make subjectivity and history newly legible to the eyes of critics and legislators.
Areas of Specialization:
*African and Afrodiasporic Literatures and Visual Cultures
*Global Literatures in English
* Human Rights
* Postcolonial Studies
* Critical Race Theory
* Indigenous Studies
Classes Taught:
* CMLIT10 Introduction to World Literature (Spring 2017 / Fall 2018)
* CMLIT143 Human Rights and World Literature (Spring 2018 / Spring 2019)
* ENGL15 Rhetoric and Composition (Fall 2019 / Spring 2020)