Ivana
Ancic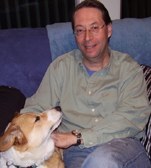 PhD Candidate
252 Burrowes Building
University Park
,
PA
16802
Office Phone

:

(814) 863-1125
Education:
M.A. Erasmus Mundus Crossways in Cultural Narratives, Universidad Iberoamericana Ciudad de México, University of Guelph, Université de Perpignan, 2015

B.A. English and Anthropology, Faculty of Humanities and Social Sciences at the University of Zagreb, 2009
Biography:
I am a fifth-year PhD candidate at the Department of Comparative Literature at Penn State. My work stands at the intersection of human rights discourse and postcolonial, critical race and indigenous studies, investigating how cultural production intervenes into questions of visibility, inclusion and sovereignty. 
My dissertation is an investigation into a number of texts and visual materials understood as human rights artifacts which allow me to theorize and reframe the very categories and language of human rights discourse. I argue that the dialogue between human rights discourse and literature has been shaped around particular media and genres, and in specific ways that make claims about universal values while favoring particular, Western notions about subjectivity, personality development, responsibility and cultural memory. The aim of my dissertation is to decenter some of these notions by looking at underexamined genres and media, such as the child soldier novel, comics and (genre-bending) films, as well as more traditional novels which nevertheless present radical ideas based on indigenous epistemologies. Authors, artists and film-makers studied include Ahmadou Kourouma, Yvonne Vera, Joe Sacco, Jane Taylor, William Kentridge and Joshua Oppenheimer.
Areas of Specialization:
* Human Rights
* Postcolonial Studies
* Indigenous Studies
* Visual Studies 
Classes Taught:
* CMLIT10 Introduction to World Literature (Spring 2017 / Fall 2018)
* CMLIT143 Human Rights and World Literature (Spring 2018 / Spring 2019)