Irenae
Aigbedion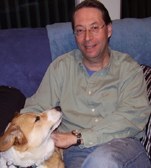 Treasurer, Liberal Arts Collective
Office Phone

:

(814) 863-1125
Education:
M.A. Comparative Literature, Pennsylvania State University, 2016

B.A. International Studies: Race, Class, and Gender; Language and Culture Studies: Latin and Hispanic Studies,Trinity College, 2013
Biography:
Irenae Aigbedion is a PhD candidate in the Department of Comparative Literature at the Pennsylvania State University. Her research focuses on representations of blackness and racial identity in contemporary literature and visual culture from the Americas. Focusing on a corpus of comics and films from the United States, Mexico, and Brazil, her dissertation examines the ways in which images of blackness create and sustain a cultural imaginary of black identity/identities throughout the Western Hemisphere.
Published in the International Journal of the Classical Tradition, her first article, "'Atalanta, The Soul of Atlanta?': Rewriting Ovid in W. E. B. Du Bois's The Souls of Black Folk (1903)," reflects not only her primary focus on race and representation, but also her research on contemporary redeployments of Greco-Roman myth/mythologies and on African American engagement with the classical tradition. Her second article, "Graphic Accounts of Violence: Visualizing Slavery in American Comics," published in ImageText, examines the ways in which contemporary comics artists and writers redeploy iconic images of slavery in order to construct new visual histories of black communities in the Americas. 
Classes Taught:
CMLIT 153: International Cultures: Film and Literature (Spring 2017)
CMLIT 101: Race, Gender, and Identity in World Literature (Spring 2018)
CMLIT 108: Myths and Mythologies (Online; Summer 2018 and 2019)
PORT 197: Portuguese for Romance Language Speakers (Fall 2018)
CMLIT 122: Global Science Fictions (Fall 2019)
Areas of Specialization:
Race and Ethnicity Studies
Visual Culture, Information, and Media
Hemispheric American Studies
Latin Language and Greco-Roman Culture