Elizabeth
Hayton
Liendo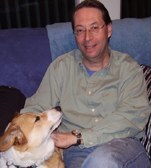 Office Phone

:

(814) 863-1125
Education:
PhD, Pennsylvania State University, 2019 (expected)

M.A., Pennsylvania State University, 2016

B.A., Hollins University, 2013
Biography:
Elizabeth's research interests include medieval literature (Middle English, Old/Middle French, Italian, Old Spanish), gender and sexuality, consent, coercion, and depictions of erotic violence. Her current project examines how medieval authors respond to scenes of violence from Ovid's Amores and deploy fantasies of erotic violence against the beloved as a function of poetic skill and control. She has published work on masculinity, grief, and nakedness in Chaucer (Philological Quarterly), and a future project will explore the intersections of erotics and grief in medieval and early modern texts. She has presented papers at The International Congress on Medieval Studies, SCLA, and ACLA.
AREAS OF SPECIALIZATION
Medieval Literature
Gender and Sexuality
Erotic Violence
COURSES TAUGHT
CMLIT 011 (The Hero in World Literature)
CMLIT 108 (World Literature) - focused specifically on monstrosity
CMLIT 106 (The Arthurian Legend)
CMLIT 108 (Non-Western Myths and Mythologies)
ENGL 015 (Freshman Rhetoric and Composition)