Duncan
Lien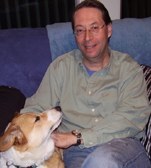 PH.D. Candidate in Comparative Literature and German
Office Phone

:

(814) 863-1125
Education:
M.A. English Literature, Yeditepe University, Istanbul, 2016

B.A. Comparative Literature and German Studies, University of Georgia - Athens, 2011
Biography:
Duncan is a fourth year Ph.D. candidate specializing in transnational German literature with an emphasis on literary encounters between Germany, Turkey, and Latin America. Attuned to the relationship between history and literature as well as literary production as a means of rehearsing new forms of collectivity, current projects explore the intersection of Holocaust memory and contemporary migration movements in the work of Terézia Mora and narratives of Chilean exiles in the DDR.
In his dissertation, Duncan draws on both the German and Turkish archives to demonstrate the crucial role socialist aesthetics and politics played in the genesis of Turkish-German literature. Reading works by both canonical writers such as Emine Özdamar as well as the sorely neglected work of Fakir Baykurt and others, "Migrants of Germany Unite!"  unpacks the realist and bilingual practices used to reimagine solidarity across the borders of class, language, gender, and nation.
He is the recipient of the 2020 Gutekunst Prize of the Friends of Goethe New York for his translation of an excerpt from Dilek Güngör's novel Ich bin Özlem (I am Özlem). Other teaching and research interests include language pedagogy, visual narratives, and human rights narratives. Duncan has published on Turkish-Albanian literary encounters and his article "Rehearsing Better Worlds: Poetry as A Way of Happening in the Works of Tomlinson and MacDiarmid" appeared in Philosophy and Literature.
Classes taught:

CMLIT 108: Myths and Mythologies (Online) - Summer 2020
GER 002: Elementary German II - Spring 2020

GER 002: Elementary German II (Online) - Spring 2020

GER 001: Elementary German I - Fall 2019

CMLIT 143: Human Rights and World Literature - Spring 2019

CMLIT 153: Film and Literature (Online) - Summer 2018

Areas of Specialization:
Comparative Middle East and North Africa
Comparative Modernisms and Modernities
Critical Theory and Philosophy
Migration, Diaspora, Globalization
Translation and Translation Studies