Duncan
Lien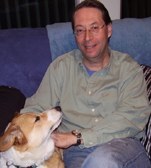 Office Phone

:

(814) 863-1125
Education:
M.A. English Literature, Yeditepe University, Istanbul, 2016

B.A. Comparative Literature and German Studies, University of Georgia - Athens, 2011
Biography:
Duncan is a third year Ph.D. candidate in Comparative Literature who specializes in transnational German literature with a focus on German-Turkish literary relations. His dissertation project examines the intersection of Cold War-era labor and political migration in the genesis of Turkish-German literature. The project considers authors' engagement with transnational debates over realism and the plurilingual strategies employed by writers, asking how these issues inflect the various conceptions of political and artistic collectivity found in the Turkish-German archive. Additionally, Duncan has published on Turkish-Albanian literary encounters and his article "Rehearsing Better Worlds: Poetry as A Way of Happening in the Works of Tomlinson and MacDiarmid" appeared in Philosophy and Literature. Other teaching and research interests include translation, visual narratives and the relationship of history and literature.


Classes taught:
GER 002: Elementary German II - Spring 2020

GER 002: Elementary German II (Online) - Spring 2020

GER 001: Elementary German I - Fall 2019

CMLIT 143: Human Rights and World Literature - Spring 2019

CMLIT 153: Film and Literature (Online) - Summer 2018

Areas of Specialization:
Transnational German Studies
Migration, Diaspora, Globalization
Comparative Middle East and North Africa
Inter-American, Latin American, and Latinx Literatures