Wayne
Yeung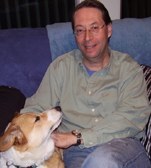 Office Phone

:

(814) 863-1125
Education:
MPhil, University of Hong Kong, 2015

BA, University of Hong Kong, 2012
Biography:
Wayne Yeung joined the Pennsylvania State University as a PhD student under Comparative Literature and Asian Studies in 2017. His main research areas are 20th and 21st century Sinophone and Francophone literatures, social movements, political and aesthetic theory.
Outside the academia, he writes regularly as a film or literary critic for columns in Hong Kong newspapers and literary journals such as Mingpao and Zihua (Fleurs des Lettres).
Teaching experience:
CMLIT153 International Film and Literature (Spring 2019)
Areas of Specialization:
Modern Chinese literature/film
Modern French literature/film
Political and social theory
World cinema