Humanities Institute Digital Content & Social Media Manager
Office: Burrowes 252, cubicle 8. Mailbox: 442 Burrowes bldg.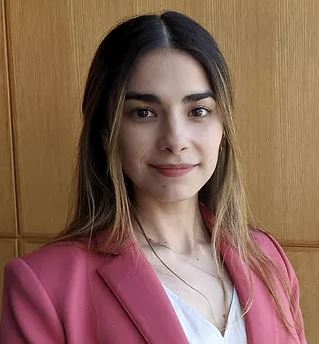 Education
Ph.D. in Comparative Literature and Visual Studies dual-title. Penn State, ABD 2019.
M.A. in Comparative Literature. Penn State, 2017.
Professional degree in Teaching English as a Foreign Language. Pontifical Catholic University of Chile, 2012.
B.A. in English Letters, Linguistics and Literature. Pontifical Catholic University of Chile, 2011.
Professional Bio
I am interested in the points of convergence of graphic narratives of the world, and on the results of their interaction in terms of form and content. I focus on graphic narratives originally written in English, Japanese, and Spanish (i.e., comics, manga, and historieta). As I write about women and girls' comics cultures, I am mapping out aesthetic migrations and connections that I find.
Although I study in the United States, I continue to participate with RING, the international network of comics scholars, and I peer review for ESLA, a journal of cultural and literary studies at PUC, Chile. I am also part of the executive committee of the Liberal Arts Collective at Penn State.
Classes taught:
CMLIT 100 Reading Across Cultures. Fall 2021
CMLIT 13 Virtual Worlds. Spring 2021.CMLIT 13 Virtual Worlds. Fall 2020.
ENGL 136 The Graphic Novel. Fall 2019.

CMLIT 13 Virtual Worlds. (T.A.) Spring 2019. 

CMLIT 191 Introduction to Video Game Cultures. Fall 2018.

CMLIT 10 Introduction to World Literature. Spring 2018.

CMLIT 115 International Film and Literature. World Campus. Summer 2017.
 Fellowships, grants, awards :
Graduate Student Excellence in Mentoring Award. Graduate School, Penn State. 2022.
Swann Foundation Fellowship for research of Japanese and American comics. Library of Congress. 2021.
Graduate Exhibition 2021 Award. 3rd place in the Arts and Humanities
Category. Penn State. 2021.Miller 20th Century Japan Research Award - Prange Collection, University of Maryland.
Fellowship for Specialists in Cultural and Academic Fields. Japan Foundation.
Beca para Postgrado en el Extranjero. (M.A.) Becas Chile CONICYT.
Fellowship for Language Assistants. Union College, NY.
Beca Vocación de Profesor, Ministry of Education, Chile.
 Areas of Interest:
Visual Culture / Visual Studies

Global comics, graphic novels, and graphic narratives

Women, Gender, and Sexuality Studies