Camila
Gutiérrez-Fuentes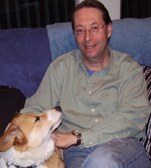 252 Burrowes Building
University Park
,
PA
16802
Office Phone

:

(814) 863-1125
Education:
M.A. in Comparative Literature. Penn State, 2017.

B.A. and Professional degree in High School Teaching of English as a Foreign Language. Pontifical Catholic University of Chile, 2012.

B.A. in English Letters, Linguistics and Literature. Pontifical Catholic University of Chile, 2011.
Biography:
I am interested in the points of convergence of graphic narratives of the world, and on the results of their interaction in terms of form and content. I focus on graphic narratives originally written in English, Japanese, and Spanish (i.e., comics, manga, and historieta). I am mainly concerned with how theoretical approaches in the field have often considered these literatures as isolated traditions rather than as national works of a broadly used but single medium. I am interested in finding connections among them, and on theorizing around a unified medium rather than genres.
Before I ventured into comics research as a career path, I majored in English Literature and Linguistics, and later became a certified teacher of EFL at the high school level in my home country, Chile. Thanks to a generous scholarship, I migrated to the U.S. in 2013 to complete a one-year training in foreign languages education at Union College, NY. In Chile, I continue to peer review for ESLA: Journal of Cultural and Literary Criticism, and I am a member of RING: a network of researchers of graphic narratives in Latin America. At Penn State, I am part of the organizing committee of the RITA conference.
Classes taught:
CMLIT 13 Virtual Worlds. Spring 2019. (upcoming)
CMLIT 191 Introduction to Video Game Cultures. Fall 2018.
CMLIT 10 Introduction to World Literature. Spring 2018.
CMLIT 115 International Film and Literature. World Campus. Summer 2017.