Aurelie
Matheron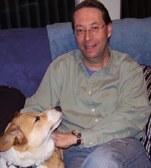 Treasurer, Graduates in International Languages and Literatures
Office Phone

:

(814) 863-1125
Education:
Agrégation in Anglophone Studies, France, 2014

M.A. Anglophone Cultures and Literatures, 2012

B.A. Anglophone Cultures and Literatures, 2008
Biography:
Aurelie Matheron is a fifth-year PhD candidate in the Department of Comparative Literature at the Pennsylvania State University. Her areas of interest include 20th and 21st Francophone literature and visual art, decolonial ecologies, and waste studies. With a strong focus on Francophone literatures and visual arts, her dissertation explores how artists reclaim trash to promote the reseeing of erased indigenous histories, religions, and cultures. Looking at the works of visual artists such as Fabrice Monteiro, Mathieu Tremblin, and novelists such as Ananda Devi, Andres Sorel, and Jean-Luc Raharimanana, it examines how their works use trash as a site of formation for postcolonial ecologies.
Her article "Performing Waste, Wasting Performance" is forthcoming in Resilience: A Journal of the Environmental Humanities, and her article " Writing on the Wall: Mathieu Tremblin's "Tag Cloud" and Politics of Cultural Assimilation"is forthcoming in French Cultural Studies. She is a Dissertation Fellow at the Africana Research Center (Fall 2018), and was awarded the 2018 Prix Jeune Chercheur at the Conseil International d'Études Francophones.
At Penn State, Aurelie has taught a variety of residential and online courses in Comparative Literature, such as CMLIT010 "Introduction to World Literature"and CMLIT143 "Human Rights and World Literature." She has also taught lower- and upper-level courses in the French and Francophone department, such as FR3 "Intermediate French" and FR351"Introduction to French Literature 1."