Sydney
Rice
Aboul-Hosn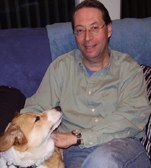 Teaching Professor of Comparative Literature
Office Phone

:

(814) 863-7383
Education:
PhD, The Pennsylvania State University (Comparative Literature), 1998

MA and DEA, Université de Poitiers (Modern French Literature, Comparative Literature), 1981

BA, University of Minnesota (summa cum laude, French, German, Spanish), 1975
Biography:
I studied for six years at the University of Poitiers, France, which was my first exposure to Comparative Literature. My research interests include issues of narrative structures in 19th and 20th century French, American, and Latin American literatures. I continue to explore the role of silence and silent female characters in the construction of narrative theory, particularly in short stories. Authors I have compared in this process include Edgar Allan Poe, Barbey d'Aurevilly, and María Luisa Bombal. My secondary interest, by virtue of my teaching experience, is world mythologies, especially Native American, Hindu, and African belief systems.
BOOKS
Textbook for CMLit. 108; Myths and Mythologies (Pearson)
AREAS OF SPECIALIZATION
French literature

World mythology

Romanticism