Nicolai
Volland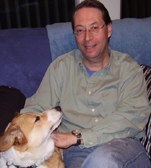 Assistant Professor of Asian Studies and Comparative Literature
201G Old Botany
University Park
,
PA
16802
Office Phone

:

(814) 867-3422
Education:
PhD, University of Heidelberg, 2004

MA, University of Heidelberg, 2001
Biography:
Nicolai Volland is Assistant Professor of Asian Studies and Comparative Literature. His research focuses on modern Chinese literature and culture in its transnational dimensions, including cosmopolitanism, transnationalism, translation and transculturation, as well as reception and cultural consumption. He is also interested in film and visual culture, as well as print culture in modern China and Southeast Asia. He is currently working on a book manuscript that revisits Chinese literature of the 1950s and 1960s, placing Chinese cultural production within the broader context of the socialist world and showing how Chinese socialist literature engages with global aesthetic debates. Other projects investigate the interaction of visuality and literariness in modern East Asia, and the Francophone/Francophile community in twentieth century China. He is co-editor ofThe Business of Culture: Cultural Entrepreneurs in China and Southeast Asia (UBC Press, 2014) and Comic Visions of Modern China (MCLC special issue, Fall 2008). Before coming to Penn State he taught at the University of Heidelberg (Germany) and the National University of Singapore.
Areas of Specialization
Modern Chinese literature and culture

Cosmopolitanism, translation and transculturation

Print culture