Morgan
Bozick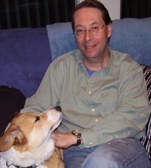 Lecturer in Comparative Literature
Office Phone

:

(814) 863-6358
Education:
Ph.D., The Pennsylvania State University, 2015

M.A., University of Illinois at Urbana-Champaign, 2009

B.A., James Madison University, 2005
Biography:
I am an ABD PhD candidate in the Comparative Literature Department at the Pennsylvania State University, where I specialize in medieval literature (Old English, Middle English, Old French, and Latin).  My major theoretical interests include gender and women's studies, monstrosity, psychoanalysis, and periodization.  The current focus of my research examines the portrayals of destructive queens spanning through Anglo-Saxon, Anglo-Norman, Middle English, and early modern texts, which include such diverse genres as epic poetry, historiae and chronicles, hagiography, romances, and plays.  I have presented my research at the 2014, 2013, 2012, and 2011 International Congress on Medieval Studies and at the 2013 Modern Language Association Convention.  I am a Fall 2014 recipient of the Research and Graduate Studies Office dissertation support grant.  I have taught courses at Penn State that include CML 106: Arthurian Legend (both in-class and online), CML 108: Non-Western Myths and Mythologies (both in-class and online), and CML 120: Literature of the Occult.  In Spring 2014, I will be teaching Women's Studies 406: Women and World Literature. 
AREAS OF SPECIALIZATION
Medieval Literature

Gender and Women's Studies

Theory and Criticism