Kelly
Lehtonen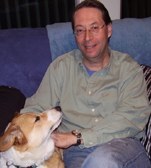 Office Phone

:

(814) 863-1125
Education:
MA, Technical Communication, James Madison University, May 2006

BA, French and German, James Madison University, May 2004
Biography:
I specialize in European Renaissance literature, particularly epic poetry; my research and teaching interests include aesthetic philosophy, the Protestant Reformation, psychology and literature, and the Western epic tradition from Homer to the twenty-first century. In August 2016 I defended my dissertation, "The Heroic Sublime in Renaissance Epic: Tasso, Spenser, Milton," which examines the presence of the Longinian sublime in Renaissance epic poetry. I have published articles on Kristevan abjection in The Faerie Queene (Spenser Studies, 2014) and on the Longinian sublime in 16th century epic theory (Philological Quarterly, forthcoming), and I am working on articles on the Miltonic sublime and on the tradition of the seven deadly sins in Shakespeare and Milton. I have either taught or am currently teaching courses on heroic literature, fantasy literature, Shakespeare, and rhetoric and composition, along with a survey of Western literature from Homer through the Renaissance. 
AREAS OF SPECIALIZATION
Early modern English and Italian literature

Epic poetry

Aesthetic theory