Camila
Gutiérrez-Fuentes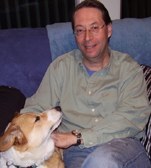 252 Burrowes Building
University Park
,
PA
16802
Office Phone

:

(814) 863-1125
Education:
B.A. and Professional degree in High School Teaching of English as a Foreign Language. Pontifical Catholic University of Chile, 2012.

B.A. in English Letters, Linguistics and Literature. Pontifical Catholic University of Chile, 2011.
Biography:
I am interested in the points of convergence of graphic narratives of the world, and on the results of their interaction in terms of form and content. I focus on graphic narratives originally written in English, Japanese, and Spanish (i.e., comics, manga, and historietas). I am mainly concerned with how theoretical approaches in the field have often considered these literatures as isolated traditions rather than as national works of a broadly used but single medium. I am interested in finding connections among them, and on theorizing around a unified medium rather than genres.
Before I ventured into comics as a career path, I majored in English Literature and Linguistics, and later became a certified teacher of EFL at the high school level in my home country, Chile. Thanks to a generous scholarship, I migrated to the U.S. in 2013 to complete a one-year training in foreign languages education at Union College, NY. Outside of reading and writing for a living, I occupy myself traveling, drawing, and finding homes for rescued pets.
Areas of Specialization:
World graphic narratives
Pedagogy and language teaching